Tamim Boca classes for the 2022-2023 school year are Kindergarten, First, Second, and Third grades.
After School Enrichments
Afterschool enrichment classes may be available for an additional fee. Our classes may include:
A Stem enrichment is designed to introduce basic programming skills while reinforcing building, problem solving, and team work in a fun and hands-on way.
Zumba is a fun, high energy workout experience that keeps you excited to exercise. It helps improve balance, coordination, agility, and of course- cardiovascular fitness. Zumba is a great way to infuse dance and fun beats into your exercise routine.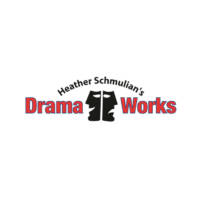 The creative drama club by Heather Schmulian's Drama Works approaches drama in a fun way. It introduces the basic skills of acting by exploring stories and poetry, and makes use of exciting interactive drama games. Many important life lessons are learning through participation in these drama activities. We see children grow in confidence, develop good communication skills and learn to work together. The club channels the talents of the extroverted child and helps the introverted child come out of his or her shell. The club is not performance-oriented and allows us to explore different things each week.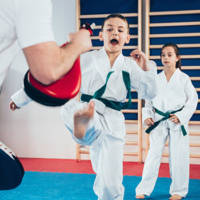 Nuwar's Kenpo Karate has been a very popular enrichment choice for several years. Karate promotes concentration, structure, and self-discipline.
There are many benefits to playing chess. The majority of these benefits deal with developing and improving cognitive brain functions, including problem-solving, creative thinking, strategic planning, pattern recognition, and memorization skills.
Every week Kidokinetics will introduce a different sport broken down to the basics and then expanded on. All the sports will help the children improve strength, balance, coordination, and mobility while having a fabulous time! Sportsmanship, teamwork, and skill are the focus in any sport!
Besides just being plain fun crocheting and knitting will: *Refine your child's motor skill, Improve your child's focusing and concentration ability, Require your child to engage math skills, Encourage your child in developing creativity and Push your child to persevere with the task to see the finished result.