Tamim Boca classes for the 2021-2022 school year are Kindergarten, First and Second grades.
Our hot lunches are prepared by CEK Caterers, the in-house caterer for Chabad of Central Boca Raton.  CEK is under ORB supervision.
There are 2 options:  buying lunch for the whole week or Fridays only.
Sample Menu:
Monday: Schnitzel, Rice, Israeli Salad
Tuesday: Mac & Cheese, Sliced Vegetables, Fruit
Wednesday: Fish Sticks, Mashed Potatoes, Israeli Salad
Thursday: Meatballs and Penne, Sliced Vegetables
Friday: Pizza, Sliced Vegetables, Sliced Melon
After School Enrichments
Afterschool enrichment classes may be available for an additional fee. Our classes may include:
STEM Yo's Stem enrichment is designed to introduce basic programming skills while reinforcing building, problem solving, and team work in a fun and hands-on way.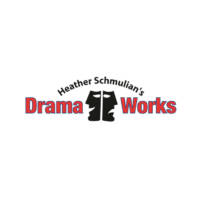 The creative drama club by Heather Schmulian's Drama Works approaches drama in a fun way. It introduces the basic skills of acting by exploring stories and poetry, and makes use of exciting interactive drama games. Many important life lessons are learning through participation in these drama activities. We see children grow in confidence, develop good communication skills and learn to work together. The club channels the talents of the extroverted child and helps the introverted child come out of his or her shell. The club is not performance-oriented and allows us to explore different things each week.
Cheerleading is an athletic performance activity that combines elements of dance, gymnastics, and acrobatics with a balance of structure and fun! Through cheerleading, Kids will learn rhythm, teamwork, and confidence in front of a crowd. Kidokinetics cheerleading classes offer a fun approach to learning this exciting sport.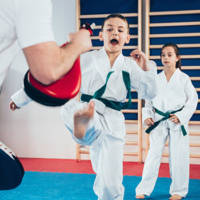 Nuwar's Kenpo Karate has been a very popular enrichment choice for several years. Karate promotes concentration, structure, and self-discipline.